Did you know?
Basements can account for about 20% of a home's total heat loss.
---
What's lurking in the basement?
If you are considering an older home, a higher heat bill could be hiding in the shadows!
Contrary to what one might think, the earth resting against your foundation is a poor insulator - which becomes a problem due to the large, uninsulated surface area in the basements of many existing homes. These basements have little or no insulation, thus leading to large heat loss and higher energy bills.
Particularly in colder regions, including Newfoundland and Labrador, having a fully insulated basement can bring energy savings in the hundreds of dollars per year.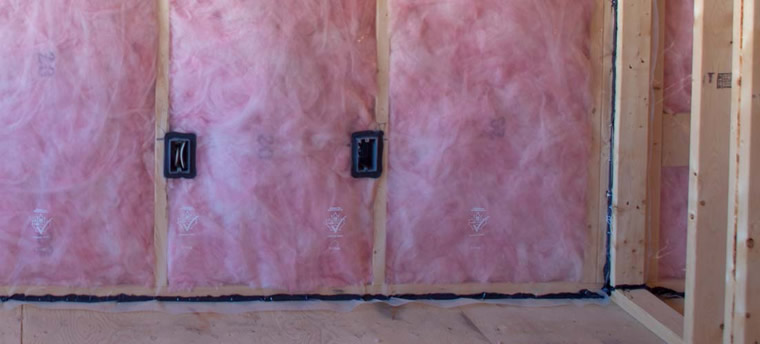 R-16 Rating
Donovan Homes now installs fully insulated basements with an R-16 rating in all its newly constructed homes. This leads to reduced heat loss, and major energy savings for the home owner for many years to come. Buying a newly constructed home with a fully insulated basement is one of the smartest decisions a new home owner can make.
It's like a Warm Blanket for your Basement! Buy New - Save Energy!
---
Click to learn more about all of the above New Home Energy Savers from Donovan Homes, already included in all of our new homes!