Did you know?
16% of energy loss in a home can be attributed to heat lost through the walls.
---
When buying an existing home, it might be hard to tell what's behind the walls!
Are they properly insulated? What is the R-value in the walls? Is an air/vapour barrier installed?
During winter months, insulation inside the walls keeps heat inside, and in summer, insulation keeps heat out - leading to energy efficiency and lower heating costs. In cold climates like Newfoundland and Labrador, walls should be built to encourage drying year-round, retaining heat in winter and preventing overheating in the summer.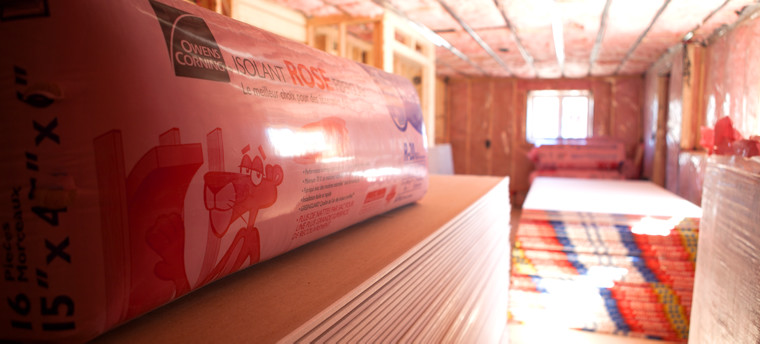 R-20 Rating
Donovan Homes builds each and every new house with R-20 rated insulation in the exterior walls - no more wondering about what's hiding behind the drywall. The insulation is then covered with a Sealed Vapour Barrier including plastic electrical boxes which helps prevent drafts and additional heat loss from air leakage. You can rest easy knowing that your walls are actively resisting the flow of heat and minimizing energy loss.
R-20 Air Sealed - It's Like a Thick Scarf for your Walls! Buy New - Save Energy!
---
Click to learn more about all of the above New Home Energy Savers from Donovan Homes, already included in all of our new homes!